Zesty Trendz
Exterior wall roof waterproof coating
NO MORE LEAKS! 
Is there a leak in your room? Don't feel like paying your blue for repairs? Then get to know the Sealant spray. With this, you can easily and quickly tackle leaking surfaces!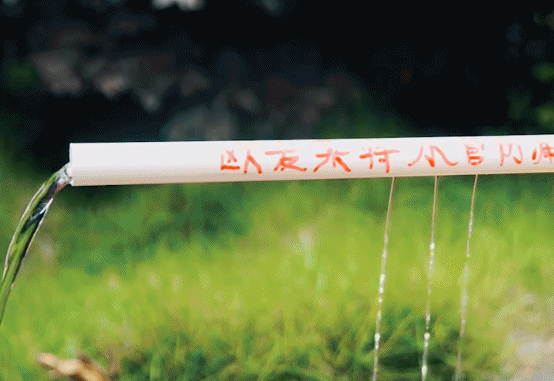 With this spray, you can easily tackle any leakage in the house! Just spray the spray on the leaking surface and you're done!
The spray can be used on the roofing felt, roof tiles, ceilings, plastic, and much more! It's waterproof, so you don't have to worry about the water getting through.
THE BENEFITS OF THE SEALANT SPRAY™
✓ Waterproof  
Easily solve the problem of water leakage. This will lower the humidity in the house and improve your health!
You don't have to spend your hard-earned money on a specialist. Save money with this spray and solve leaks yourself quickly and easily.
✓ Easy to use 
You can get rid of leaks in minutes! Spray or scrub the product directly on the damaged surface. Wait a few minutes for the product to penetrate and dry. 
✓ Permanent
The quick-drying ingredients make it easy to seal all types of surfaces. This spray is a powerful solution with a permanent result. 
Features:
Strong Binding and Sealing Foam Spray (Fill & Fix ) is an INNOVATIVE SPRAY that EFFECTIVELY Seals and REPAIRS broken surfaces. It is a WATER-BASED SEALANT that is PAINTABLE and can be USED to WATERPROOF a LARGE VARIETY of SURFACES.
It PROVIDES a TOUGH but FLEXIBLE LAYER of PROTECTION to the APPLIED SURFACE. It is LEAK PROOF and can be APPLIED on WET SURFACES with HIGH BONDING STRENGTH. It is TRANSPARENT and has NON-YELLOWING SUBSTANCE.
Strong Binding and Sealing Foam Spray also known as Fill & Fix Foam spray has a STRONG ADHESIVE ACTION that it can EASILY and QUICKLY BIND to MOST SURFACES that is SUBJECTED to and can be PARTICULARLY USEFUL wherein PROTECTION is REQUIRED.
It can be APPLIED and PROVIDE the KIND of PROTECTION NEEDED in NO TIME. It is LONG-LASTING and PERMANENT.
It is SUITABLE for SEALING JOINTS and GAPS and WATER LEAKS and can be USED to ALL CONSTRUCTION MATERIALS. It can be APPLIED to PAINTED and NON-PAINTED SURFACES. It is NON-POLLUTING. It is ODORLESS. It is SAFE and NON-TOXIC.
Foam Spray: How to Apply
Please remove the dust or the green algae around the affected area.
If possible, make the area dry before applying it.
Before using the product, shake the bottle a little.
Spray the foam to cover the affected area.
Leave it for 15 to 20 minutes.
Chop out the excess foam with the help of an iron blade. 
Specifications 
Color: Transparent

Capacity: 50 ML

Material: Polymer Copolymer
100% SATISFACTION GUARANTEE
More than 4600 + satisfied customers have already preceded you, and we have been able to provide you with our Exterior wall roof waterproof coating!
We stand behind our product 100%. That's why we offer a ' money-back guarantee.'
We offer the customer the option to return the product 14 days after receipt.
We attach great importance to flawless customer service available 24/7 for all questions or complaints.

Customer rating 4.8/5 ⭐⭐⭐⭐⭐